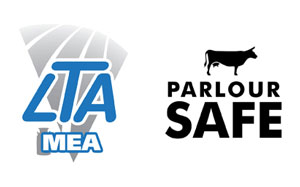 The Milking Equipment Association (MEA) and Reaseheath College have recently awarded dairy engineers from across the UK with their LTA MEA Parlour Safe Level 2 Accreditation.
Mirroring a similar scheme in arable farm equipment – the Landbased Technician Accreditation Scheme run by the Institute of Agricultural Engineers, the new Parlour Safe scheme has the formal objectives of:
Providing a recognised training scheme leading to the implementation of a standard system of accreditation for all engineers and technicians installing, maintaining and repairing milking equipment. ( A Corgi or Gas Safe equivalent);
Promoting best practice to ensure animal welfare and the harvesting of milk is of the highest quality;
Benchmarking, assessing and monitoring the competency of engineers;
Addressing the "loss rate" of skilled technicians (with more leaving the industry than joining every year).
Up until now there has been no training or certification scheme for parlour installation and maintenance technicians – despite parlours and their associated equipment becoming technically more advanced, and the pressures on them increasing as more cows are put through in ever faster times.
Dave Stobo, Dealer Principal at DairyFlow, was one of the technicians to achieve his Level 2 Accreditation.
DairyFlow is pleased to support the new industry initiative, which will lead to a raise in standards and quality workmanship throughout the industry.  This is an on-going process of training and development which should reassure our customers that DairyFlow also strives for the highest standards and quality workmanship.
60% of the successful engineers were part of GEA Farm Technologies approved dealer network reassuring you that GEA has a higher commitment to this initiative in comparison with its competitors.