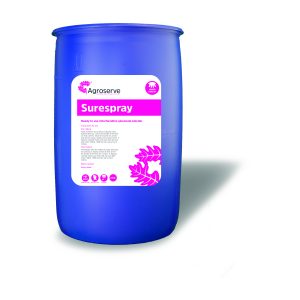 We are now offering buy one get one free on 200l drums of Surespray from Agroserve.
Surpespray is a ready to use chlorhexidine gluconate biocide suitable for use before and/or after milking.
Surespray offers the following:
5000ppm chlorhexidine gluconate in use
8% emollient complex
Rapid disinfection
Moisturising properties.
To find out more contact us.