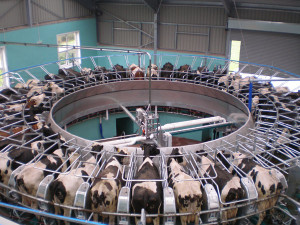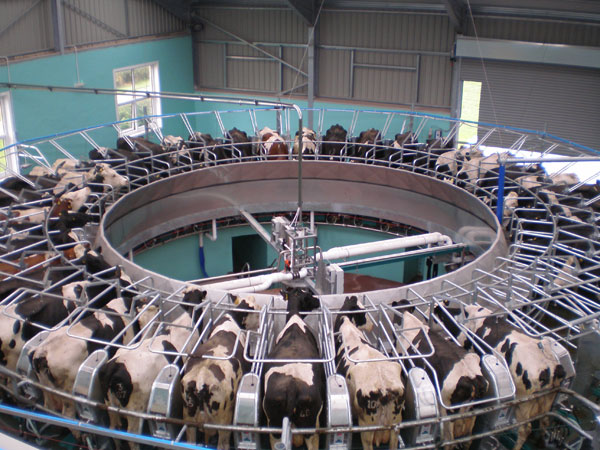 Whether you are looking to completely replace your milking parlour to fulfil a new long-term strategy, or extend/update your existing milking equipment, DairyFlow can help you plan your project, advise on and obtain the right equipment to help you to achieve your objectives, and install it to the highest standard. For those looking for fully automated milking, we also supply, install and maintain the MIone robotic milking system.
Milking parlours to suit every need
GEA Farm Technologies and DairyFlow have been at the forefront of milking technology in Scotland for many years. We have therefore installed all types of milking parlours on farms in Central and the West of Scotland having wide-ranging objectives and requirements. Most of our customers will be happy for you to visit to help you crystalise in your own mind the type of equipment that will be right for you. Once this is decided and the order placed, we will provide the necessary plans for your builder with all the required specifications, measurements and services. If required we can advise on and supply temporary milking facilities.
Once the building work is complete, we will ensure that the installation proceeds as smoothly as possible. We will keep you fully informed of progress, and let you know which DairyFlow engineers will be working on your milking parlour. We will try not to disturb the working day on the farm, but where this can't be avoided we will liaise with you to keep the disruption to a minimum.
Once finished the new milking equipment will be tested to BS ISO 6690:2007, which is the current standard for milking installations in the UK. We show you how the new equipment works and will make sure you are completely familiar with it before we leave. We will also give you a full set of the operating manuals and wiring and instrumentation diagrams, along with the new milking parlour warranty schedule, which will be fully explained.
GEA Farm Finance
GEA Farm Finance provides flexible finance solutions to support your new investment in our innovative technologies. We offer complete equipment programmes, from bulk milk tanks, automated and conventional milking parlours, to slurry handling and housing systems. GEA Farm Finance operates in partnership with AGF. For further details call 08450 569 564 or visit the website.
For further information please call DairyFlow on 01563 532111 or send us an email.