Individual cow activity monitors have helped many dairies improve their heat detection rates in recent years.  By tracking increased levels of cow activity, the monitors help farmers identify cows in the initial stages of estrus, which can lead to more timely insemination, reduced reproductive hormone expense and improved pregnancy rates.
But these monitors can do even more than focus on cows with high activity levels – remember it is important to also monitor the cows on the other end of the spectrum as those exhibiting lower than normal activity can be signaling their own management needs.
There are a number of GEA Farm Technologies monitoring systems available from DairyFlow that can help you to manage your herd:
Rescounter II indicates activity based on a two hour cycle.  This provides an optimum basis for reliable heat detection and perfectly timed insemination.  Available for leg or neck.  Find out more.
CowScout S reliably indicates the best time for insemination. Convenient alarm functions ensure that you don't miss any activity reports. That means: You and your staff are always on time, and never receive the information too late. Reduce reproduction costs while simultaneously optimising your milk production and breeding success.  Find out more.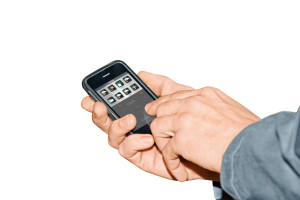 CowView is a unique and innovative product aimed at reducing herd health costs, improving fertility and lowering labour costs by monitoring behaviour patterns in the herd and individual cows by constantly locating their position via a transmitter.
The system records activity, eating time and resting time as well as speed, frequency and distance walked every second.  Linked to a PC or any mobile device farmers can view the location of any cow as well as enter and export data from anywhere, anytime 24/7.  Find out more.
If you would like more information about managing your herd contact us.