DairyFlow supplies and installs the MIone automatic milking system from GEA Farm Technologies.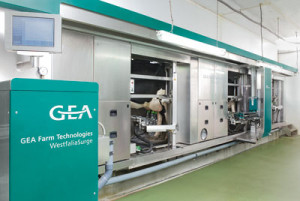 Installing an MIone robotic milking machine means your life will no longer be ruled by rigid milking times. Offering flexibility both for the development of your farm as well as for your personal time management, the special thing about the MIone is that it is not placed as an isolated set of equipment somewhere in the milking parlour, but is an intelligent integral part of a sound overall concept. The MIone is effectively at the heart of a milking centre. As the cows determine their own milking time, you benefit from more time for herd management or other activities that might otherwise be forced to slip down your to-do list. In this respect, the proven milking technology of GEA Farm Technologies offers high milk quality combined with the optimum comfort for your cows.
Locating of the teats with the help of a 3D-direct camera system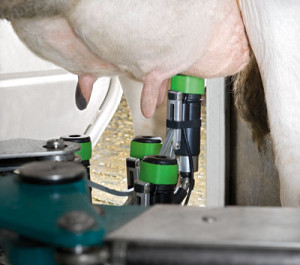 With the latest and unique teat locating technology from GEA Farm Technologies the MIone quickly and easily detects the position of the teats on the udder.  A 3D-direct camera secured to the cluster arm simultaneously sees the teat-cups and the teat, bringing both directly in contact with each other, and thus ensuring that attachment is both quick and secure. Unlike some competitive systems the camera is not sensitive to oblique sources of light.
Furthermore, the process allows the camera to be mounted in a position where it is best protected against dirt and kicking cows. As, in the MultiBox concept, the robot arm for placing the teat-cup immediately moves on to the next stall or next cow after having carried out its task it never remains under the cow during milking. The system additionally ensures that the risk of possible damage is further reduced.
Watch the videos of the MIone automatic milking system and visit our automatic milking website for more information.
For further information on the MIone please call DairyFlow on 01563 532111 or send us an email.